Enzymedica Content Creation Program
Are you passionate about digestive health and natural wellness?
Perhaps you're studying nutrition or naturopathic medicine, and are on your way to becoming an expert already.
By enrolling in the Enzymedica Content Creation Program, you have the opportunity to not only earn extra money, but to also turn your knowledge and enthusiasm into a professional portfolio of published articles.
Since our founding in 1998, Enzymedica has been seen as the world authority on natural digestive health and wellness. Our mission is to provide high quality supplements that support digestion and total body wellness.
How Does the Program Work? What are the Benefits?
Upon acceptance, you'll receive a content generation agreement. This document will be signed and returned to us. It outlines best practices, standard operating procedures, compensation, and other program details.

You will also receive a content generation guide

. This is essentially a beginners guide to writing content for Enzymedica, so you shouldn't worry about being unfamiliar with our brand personality.

You'll pick the articles you write

  - We don't believe in forcing our writers into topics they don't want to write about.

The length of content will range from 750-1500 words

, but some may be higher than that. Most of the time we prefer longer articles, as they tend to provide more value for our customers and perform better in search engines.

You will be paid for each article you write. We use PayPal to compensate our team

. It's convenient for both parties, has a high level of security, and completely free to sign up for an account if you don't have one.

You can make up to $175 for each article you write

, compensation differs for each topic. We've found that our rates are higher than what you'll find in other similar programs. We care about our content team, and maintaining strong relationships with our writers is important to us.

The program is a fantastic way to build a professional portfolio

. Having an established portfolio is one of the best methods to prove how talented you are. Over the course of your time as an Enzymedica content creator, you'll likely accumulate a collection of work that displays your knowledge, skills, and writing techniques. We have no issues with you showcasing this work to prospective employers.  

Your work may be featured in our email campaigns

. With a subscriber list of over 150,000 people, the Enzymedica Content Creation Program can be an outlet for you to obtain exposure, build your personal authority, and get your name out in the natural health and wellness industry.
Content Generation Example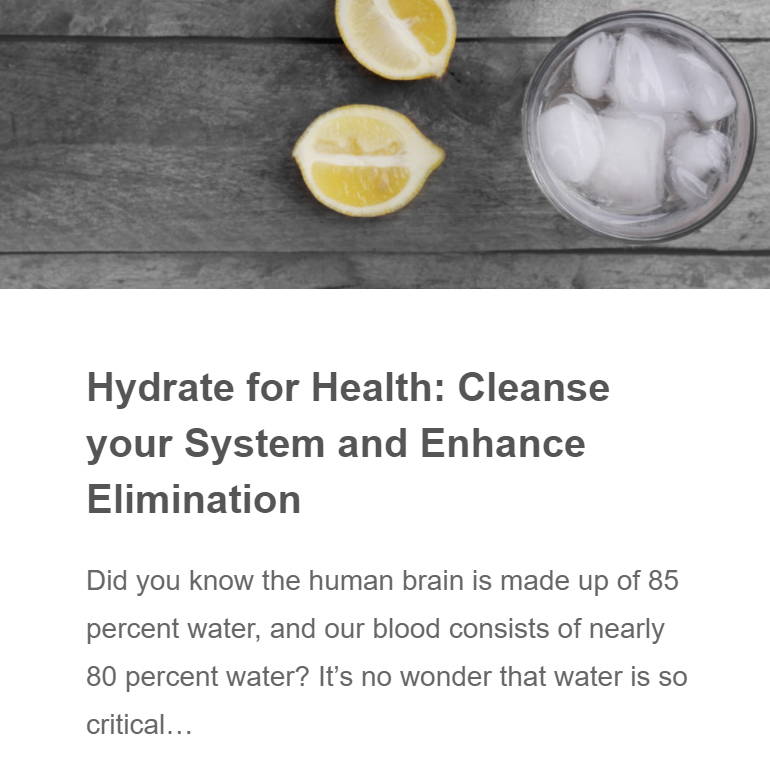 We believe that knowledge has the power to enrich the lives of all people.
As such, we're committed to providing meaningful insight and education for our fans and customers.
Here, you can see an example of the type of articles that you will be working on. These are generally distributed through email or social media channels, and are designed to improve the lives of the audience reading it, in some way.
If this sounds like something you're interested in being a part of, please fill out the application below. We hope to have you on the team!